When perfection in going to be obssesion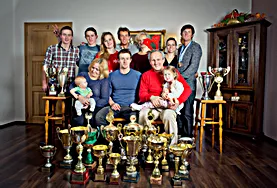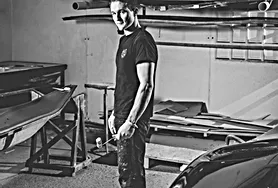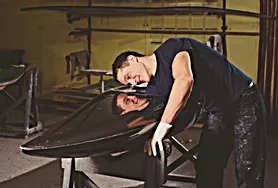 has been producing kayaks since 1983. Experience in this field we update on the latest technologies.
All designs, our kayak models have been developed in our company. Tourist canoes are tested by the best amateur canoeing in Poland. As a particularly competitive slalom kayaks are tested by my sons, canoeing mountain athletes.
This category of kayaks supposedly created in the course of evolution in progress in the practice of the sport by my sons. The decision to manufacture high-performance kayak was dictated by family tradition, and the market demand for high quality equipment. All new kayaks are made of resin-based on epoxy composites, polyester, vinylester, reinforced with fiberglass or kevlar Carbon in various forms.
Our precision about produce the canoe slalom boats start to be our obsession when our product for the first time get to Olympic Games all because Grzegorz Polaczyk who take 7th place in Athens. With each year our boats gets more and more greater results, and with each of them we was putting more and more heart to our boats.
We don't believe in making compromises. Every detal is thought out, then thought out again, and again.
When perfection becomes such an obsession, well you don't think how to make promotion of your product well, you think just how to improve your boat and make she better no matter how muche time you will need to spend on that project.
That is how we create our products, quality no matter what !!!